18/11/2022
If you are actively recruiting profiles within your IT department or your Data team, you probably already know about it ...If not, you probably see on Linkedin job offers that have been circulating for several months ...
It is very difficult to recruit Data experts at the moment, as the demand is so strong and demanding, and the Data profiles are so few compared to this demand.
Recently, a Data expert confided to us that it took him an average of 9 months to recruit a Data Scientist. 9 months is very long. Too long ...
So, in this context, what are the levers at your disposal to continue to process all your data efficiently? What concrete actions can you put in place to make efficient use of these 9 months of recruitment, while ensuring your Data team missions?
 We give you some hints!
1) Invest in a corporate data culture
Dealing effectively with data requires that all employees and stakeholders in the company embrace a culture around data.
Data is not only the subject of the IT and Data teams, but of everyone in the company. To think otherwise would contribute to reinforcing the gap between business and data teams and would make you lose efficiency and time.
2) Improve data collection
Moreover, one of the recurring problems when we talk about data quality concerns the quality of the data collected by the employees of a company. This is often the case in service companies, where some of the employees are in direct contact with customers, or in certain public organizations where many reports are handwritten. Very often this data includes errors, inconsistencies, spelling mistakes, aberrant or missing data ... which are intrinsically linked to the handwritten and human nature of this data.

In this context, the watchword is: accompany.
One way is to take the time to spread a data culture throughout the organization.
Accompanying the collection of data at all levels of the company will save you time in preparing and processing the data. It will also save you a lot of back and forth (and even then, when possible!) with the teams collecting the data to understand it and make it their own.

To do this, all employees must understand the company's data challenges:
- What data is used?
- How are they collected?
- What is the purpose of this data?
- How can I, at my level, improve the company's data strategy?
Involving all teams shows significant results, as Isabelle describes
Brochu, Director of Method Innovation and Partnerships at Tingari, a subsidiary of Manpower Group:
"We absolutely need to lead this acculturation to data within Tingari, to give meaning especially to our employees, who enter these data, to explain to them why this data entry will allow the company to develop much more. And obviously, if a company develops, and is more efficient, it is also for the benefit of all employees."

Isabelle Brochu, Director of Innovation, Methodology and Partnerships at Tingari, a subsidiary of Manpower Group
Learn more about the use case made with Tingari ➡️ https://invenis.co/business-case/repenser-son-data-management-pour-passer-a-lia/
3) Retain your Data talents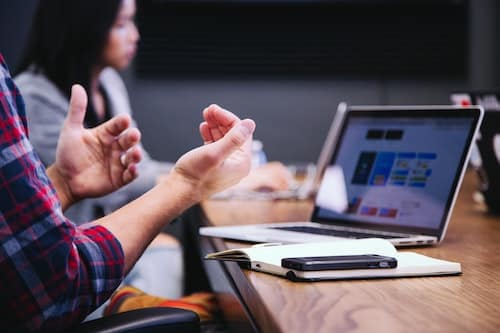 As we have understood, these profiles are in high demand, and at the same time, they are often under pressure and in high demand. Among Data Engineers in particular, the temptation to change jobs is strong. In a study dated October 2021*, 70% of them consider changing company in the next 12 months.
The reasons for this finding?
Data profiles feel stressed and because of their scarcity, they are also over-solicited in their organizations. The tension on the Data experts' market being strong, it is important to set up favorable conditions in order to retain them within your organizations and to avoid the turnover of the teams.
4) Reduce team frustration
In the execution of their missions, many Data actors feel frustrated because they spend too much time on tasks with low added value. This is the case, for example, for the Data Preparation phase, which takes up an average of 70% of a data expert's time. This time is often considered as badly used, badly exploited by the experts themselves.
Ask yourself: how can my organization create the right conditions for my data scientists to flourish? What tools can we put in place to allow them to express their full talent and make them proud to work for my organization? What priority projects can we put in place to save them as much time as possible?

The answer can be multiple: identify tools that will save time and efficiency in the data preparation phase, internal support for data experts or external support...
5) Prioritize efficient data processing solutions
Finally, to really see the ROI of their actions, data teams must be able to prioritize their time on high value-added actions, such as analysis or modeling. At the same time, business experts must be able to rely on analyses in which the quality of the data is irreproachable.

To do this, it is essential to save time for data experts, to rebalance the time spent between high value-added tasks and more repetitive and thankless tasks.
Today, if 70% of the time spent by Data teams consists of integrating, cleaning and quality control of data, this data processing, although necessary, can be largely reduced by relying on a solid and efficient Data Stack.
6) Consider the no-code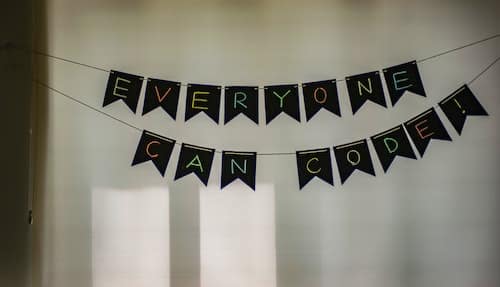 Have you thought about the no-code?
A no-code data preparation solution like Invenis has many advantages:
Thanks to Data Quality, Invenis reduces the time of data preparation and anticipates all the necessary treatments on your data (missing data, outliers, data formats etc.). Your teams will be less frustrated because they will be able to spend more time on higher value-added processing.
Thanks to the no-code aspect, Invenis opens up data processing to profiles that do not necessarily code. You can thus increase the skills of profiles in your organization and continue to address all your Data problems.
Favouring modern, efficient and no-code Data Preparation solutions thus helps to reduce the gap between the Data Science team and the rest of your organization. It also allows you to better balance the time of your Data experts. You capitalize on the existing teams and free up time and energy to find the rare gems that will strengthen your teams.
To find out more or test the Invenis software, click here.
*Source: Datakitchen